Welcome to Natural Green Pest Control Thailand Co., Ltd.
professional pest control
A Unique Direction in Pest Control

Safe, Non-Toxic, Odorless

Thai mobile pest control business
we are Professionals in pest control
We are a Thai mobile pest control business that offers completely safe organic pest control for your home or business that works without using any toxic chemicals.
Our experienced team, with over 10 years of pest control application experience, can get your home or working space back to use in a matter of hours without tenting or large-scale fumigation methods using toxic poisons. Safe and effective, our green pest elimination allows for a non-toxic alternative to all your bug problems.
Our 100% natural products are safe for your family, pets and the environment. Bio based nano-technology is proven effective in providing long term pest and lawn control and is biodegradable.
Finally something that really does work and is a safe solution to your unwanted termites, ants, rodents or cockroaches problems!
free your home from pests
Our nanotechnology solution is extracted from more than fifteen types of herbs and plants like teak-wood skin, Desert cactus, Zedoaria, Eupatorium Odoratum and Castor oil. The product has been endorsed safe by The Toxic Control Bureau Industrial Department of Thailand.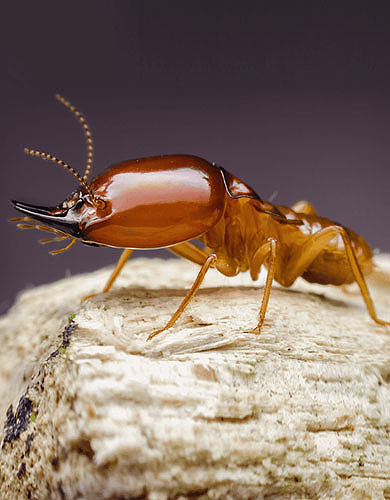 After spraying the Green-nano herbal system on the termite path both inside and outside the house or office, termite workers will carry wood containing our herbal system back to their nest.

The queen and other termites will eat this wood which destroys their digestive system.

The queen cannot create food for new workers and without food, the whole nest will be eradicated within 7-10 days.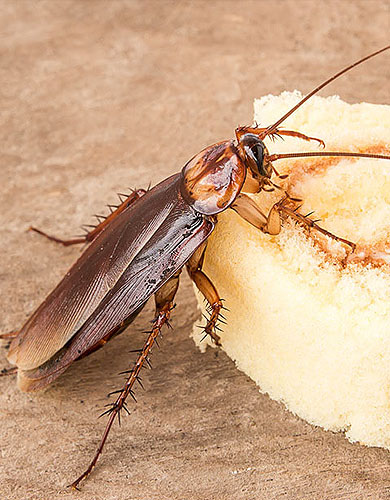 We spray Green-nano herbs inside and outside the building, in areas where bug's activities are found, their hiding places and the drain in the toilet.

We operate in restaurants and houses without danger to humans and pets. There is no need for removing or rearranging anything.

The Green-nano herbals system will disrupt the pests' digestive system and cockroaches will die within 7-10 days. Spraying needs to be repeated every three to four months.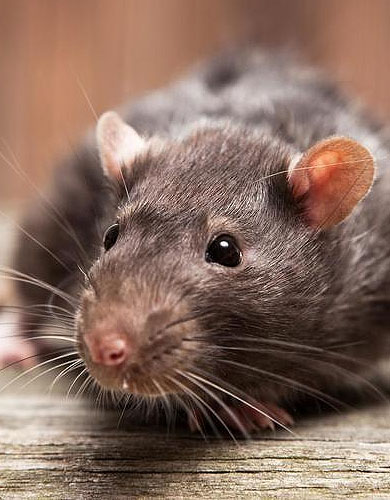 A successful rat and mice control strategy typically includes three elements: sanitation measures; rodent proofing; and, if necessary, population control.

We spray our Green-nano herbs in the areas where rodents are found. Then we put out Green-nano herbs as bait for the rodents. This will numb their tongues and they start to dislike food in the house and won't come back to bother you again. These Green-nano herbs are not harmful to humans and pets because they aren't toxic.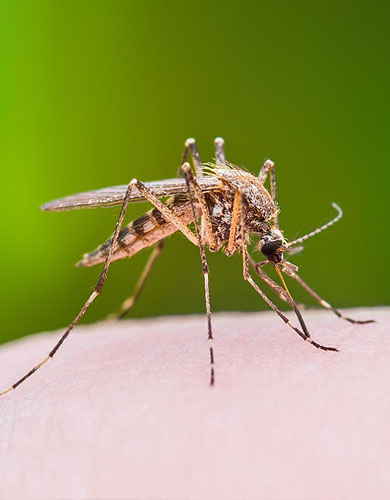 Mosquitoes are one of the most annoying pests faced by those who live in Thailand.

Green-nano system mosquito repellent is made using essential oils extracted from teak wood bark, desert cactus, Siam weed, turmeric, castor oil, custard apple seed, chilly seed and over 10 other kinds plants.

You can use our Green-nano system mosquito repellent safely on your skin and around the house to stay safe not only from dangerous diseases like malaria and dengue, but it also protects you against common mosquito bites.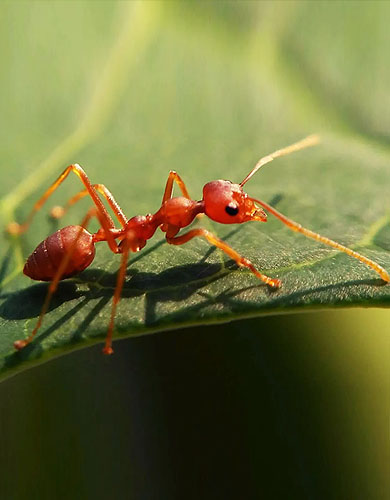 We spray Green-nano herbs in the garden where there are ant nests. The spraying will often be done on trees or underground to destroy the nests without damaging trees or endangering pets.

The Green-nano herbals system will disrupt the pests' digestive system and will decrease the pests reproduction and ants will slowly die within 7-10 days. Our Green-nano herbal system needs to be repeated every three to four months.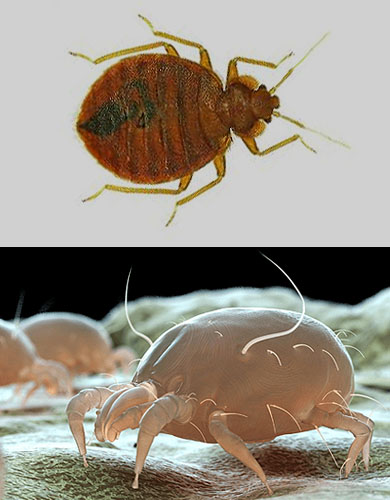 Controlling bed bugs by yourself is very difficult and time consuming. It involves moving furniture, household goods and personal items.

Bed bugs usually hide during the day near where people rest or sleep and then come out at night to feed. Bed bugs do not live on our bodies.

We have the most effective way to control bed bugs in your home or hotel through a combination of our Green-nano herbal system and heat treatments applied by our company.
| | |
| --- | --- |
| Chemical Substances | Green-nano Herbal Substances |
| Cockroaches and ants die immediately | Cockroaches and ants gradually disappear |
| 2 weeks effectiveness | 4 months effectiveness |
| Spray by apparatus identified substances with dangerous chemical substances | Spray by Hydro Jet Type : natural substances mixed with water |
| Cannot destroy the whole colony | The chemical is brought back to the main nest and destroys that as well |
| Has side effects on animals and humans | Not harmful to trees, animals and the human body |
| Kitchen utensils must be put away before spraying | Wasting no time to put away utensils, immediate spraying |
| Dead cockroaches decay to dust | Dead cockroaches do not decay |
| Terrible chemical smell | Natural herbal smell |
| Lower effectiveness over time | Longer effectiveness over time |
Bangkok - Chiang Mai - Phuket - Pattaya - Hua Hin - Korat
Healthier, Cleaner, Safer!
Using our natural pest control system ensures that all of those annoying and unwanted insects and rodents will disappear.
Our services include elimination and protection from a variety of insects such as termites, ants, cockroaches, flies, spiders, mites, ticks, dust mites, aphids, centipedes, beetles, mosquitoes and bedbugs.
Termites and destructive insects can seriously damage houses, high-rise buildings, industrial plants and offices and we are fully aware of the importance keeping your company or house free from all types of destructive insects.
Natural Green Pest Control Thailand Co.,Ltd. provides a service to control termites, insects and rodents, using herbal extracted substances that can 100% eliminate these without leaving any harmful residue.
Our team is very experienced in providing the best pest control while preserving the environment. Most used chemical substances are harmful to humans and the environment.
Dr. Terramazu Lampard of the Tel Aviv University Israel has conducted research on various types of herbs in the world to seek alternatives to control termites and other destructive insects without using harmful chemicals.
Statistics show that worldwide insecticides usage increases 10-15% yearly. These chemical insecticides may cause serious and difficult to cure illnesses.
Dr. Terramazu Lampard has done extensive research on herbs and found that teak wood bark, Desert cactus, Siam weed, Turmeric, Castor oil, custard apple seed, chilli seed and over 10 other kinds of plants can eliminate termites, ants, cockroaches, bedbugs, midges, leaf-hoppers and other insects.
The extract from these herbal plants can be effective up to 1 year to control termites and up to 4 months against other insects.
How Nano Herbal Substances work?
Nano herbal substances can be devised into 2 parts:
Elimination by Nano Herbal Substances
By spraying the nano herbal substances inside and outside a building or a house, or spraying the herbal substances into the underground termite tunnel, the substance will be effective for 1 year.
After having collected food, the termite workers bring it to the nest for the Queen to digest and convert it into food for the worker termites as they are not capable to do this themselves.
The herbal substances destroys the digestive protozoa in the Queens' body causing death. When the Queen dies, all the termites in the colony will be without food so they will also die after 7-10 days.
Prevention by Nano Herbal Substances
Because the nano herbal substances are extracted from teak wood bark and desert cactus, the smell of these two substances disturb the termites and stop them from going near houses.
Restaurants and food shops are mainly troubled by cockroaches and rodents.
By spraying the nano herbal substances repeatedly every 4 months, the elimination of cockroaches and ants is 8 times more effective than any other substance.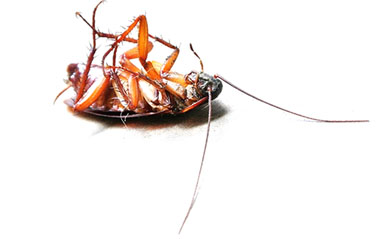 companies that use our service
Only 500m from Central World, Indra Regent Hotel enjoys a central location in Bangkok's Pratunam area. At the doorstep of Pratunam Market, it offers an outdoor pool, pampering spa treatments and 3 dining options.

Above Eleven rooftop bar and restaurant overlooks Sukhumvit's pulsating Soi 11 with stunning views of the Bangkok skyline from the 33rd and 34th floor of the Fraser Suites.

Food (cuisine) is heavily attached to the land and its people, Bo.lan was founded on the belief that the best Thai restaurant should be found in Thailand.

The Soho Hospitality team set out to focus on an area of the Indian restaurant menu that rarely gets much emphasis while at the same time reinvigorating and enhancing the entire experience.

Food is a passion and who can have more food passion than Italians? More than 10 years ago Walter and Marti decided to create a little Italian spot in Mesa to offer gelato and share their Italian food culture.

Havana Social is a new, early 1950's pre revolution Cuban bar concept. Soho Hospitality's turnkey F&B development team opens the doors that got shut at the beginning of the revolution, now 63 years later.

Innovative interpretation of Thai cuisine and local ingredients.
The new menu features local ingredients with creative approach, allowing you to appreciate the compact yet flavourful tasting menu at a pocket-friendly price.

Project Belle Park Residence locates in Yan Nawa Bangkok. It is 22 stories high residential condos  (5 buildings). Totally, there is 960 units in the project. The project completed on 2009

City Lakes Tower Sukhumvit 16 condos comprises of one building, having 54 large apartments on 28 floors. Apartments range from 2-bedroom to 4-bedroom.

With sophisticated serviced apartments and studios designed for your long stay and short stay needs, Fraser Suites offers comfort and style in a convenient location in Bangkok.

Millennium Residence in Bangkok boasts world class facilities such as a gigantic swimming pool with kids pool, sauna, tennis court, meeting rooms, library and a playground for the kids to just name a few.

The group Ramez is a trading and industrial group established in Arab world, with global spread, and a diverse activity, It began rising in the mid-eighties in the Arab Gulf region, and then it expanded in Asia.


Natural Green Pest Control Thailand Co., Ltd.
Copyright © 2021 – Hammer Media


Bangkok – Hua Hin – Phuket – Pattaya – Chiang Mai – Korat